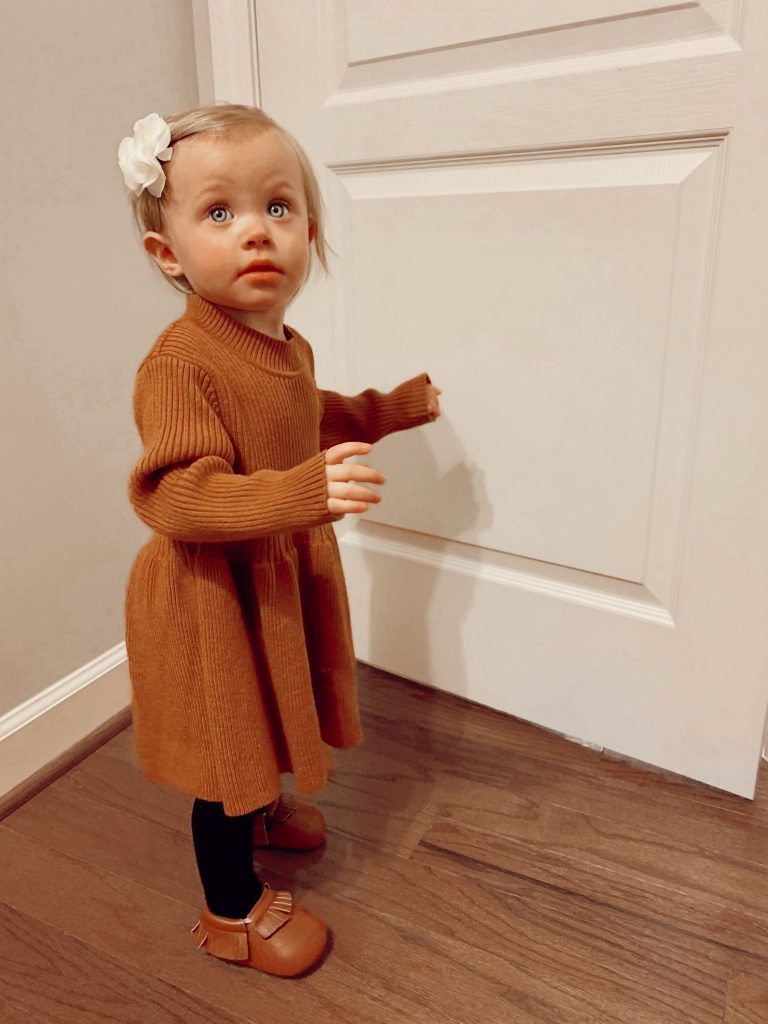 Everyone always asks me where I get Catalina's clothes and some of the answers might surprise you!
Like most basic white moms, a majority of my kids' clothing is from Target. Most of mine and my husband's clothes are also from Target! In an effort to save a few bucks while still keeping the family in style, I've been browsing Aliexpress! Catalina's darling little outfit is head-to-toe Aliexpress.
I have to say, I am so impressed with the quality of this sweater dress and the stockings! This dress was only $13.43 and comes in multiple colors, (which I am totally ordering)! Her stockings only cost me $3.86 and are also available in multiple colors. Fabric quality can be pretty hit or miss on Aliexpress but both the dress and stockings feel very nice and are pretty thick to keep her warm during winter.
On to the shoes! I can go on and on and on about these Freshly Picked moccasins knockoffs. The brand is called Romirus and they are so inexpensive on Aliexpress! They also have so many color options. For reference, Catalina is 14 months old and wearing their size 1. These moccasins stay on so well also!
We finished off this adorable outfit with a floral chiffon hair clip! Catalina refuses to wear hats, (insert sad face), but I'm still able to get some small headbands and hair clips on her! This little flower barrette was only $0.30 and is available in 18 different colors, so I kind of need all of them!
I hope you enjoyed this post and get some Aliexpress outfit ideas from it! I think we're going to start a series of Catalina's outfits! haha