We're bringing back OOTD Tuesday and we're coming in hot with this super fun flower child outfit! Catalina was def feeling herself in this bright and funky outfit. I love the bright orange colors and the retro-looking font and flower design on the t-shirt. I want one in my size! I might have to bust out my Cricut and make one for me haha.
The bell bottoms really surprised me! I knew they would be cute but I thought the quality would be lacking. Boy was I wrong! The quality is actually pretty good for the price! The material feels really smooth and soft and the color of the vintage-looking pattern is so vibrant and beautiful. I got Catalina's regular size but the pants seem a bit short but I think the cropped bell bottoms still looked adorable.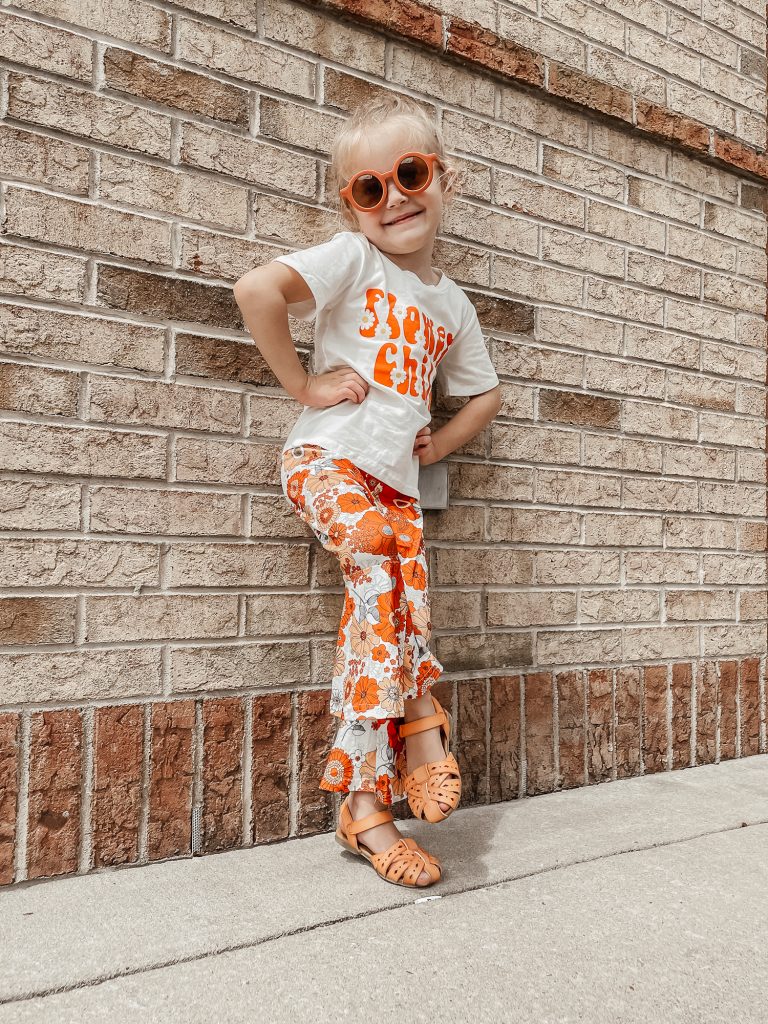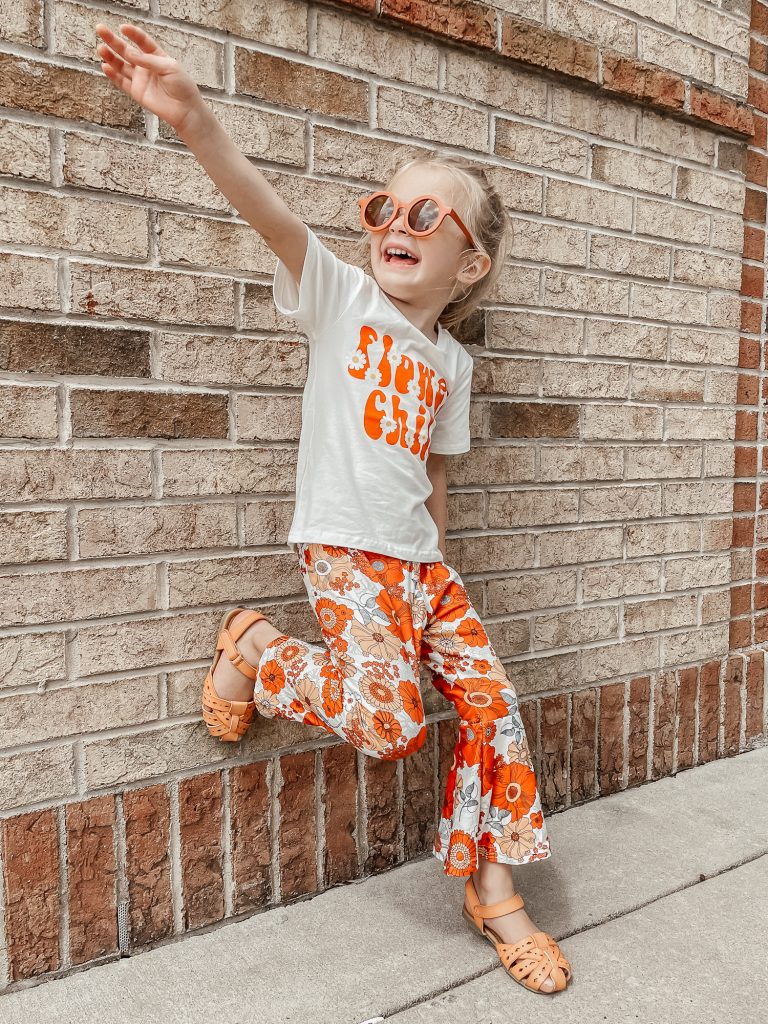 I found these sunglasses as well! I love the muted retro-looking color of round shape and they fit my toddlers so well. Her fun sandals are from Target and I want them in my size as well lol.
I initially ordered this outfit from Aliexpress but found it on Amazon as well!