Last week I shared the cutest Starbucks bell-bottoms and bummies outfits and while I was looking for links to the outfits I saw these adorable Louis Vuitton-inspired bell-bottoms, bummies, and bows! I had to get them! I ordered them from an Etsy shop called Pretty In Pink. Unfortunately, it looks like the listing for this specific outfit is gone but I linked her shop so that you can see her similar pieces or message her to see if she has these available. I believe she has a Facebook group as well so you can contact her. I'll also link similar LV bummies I found!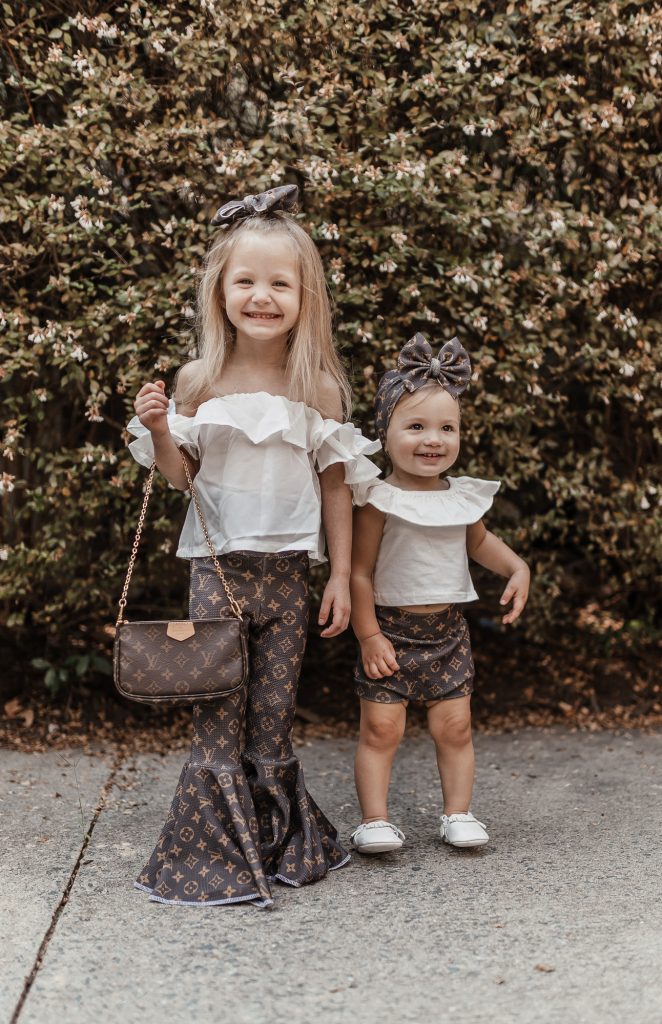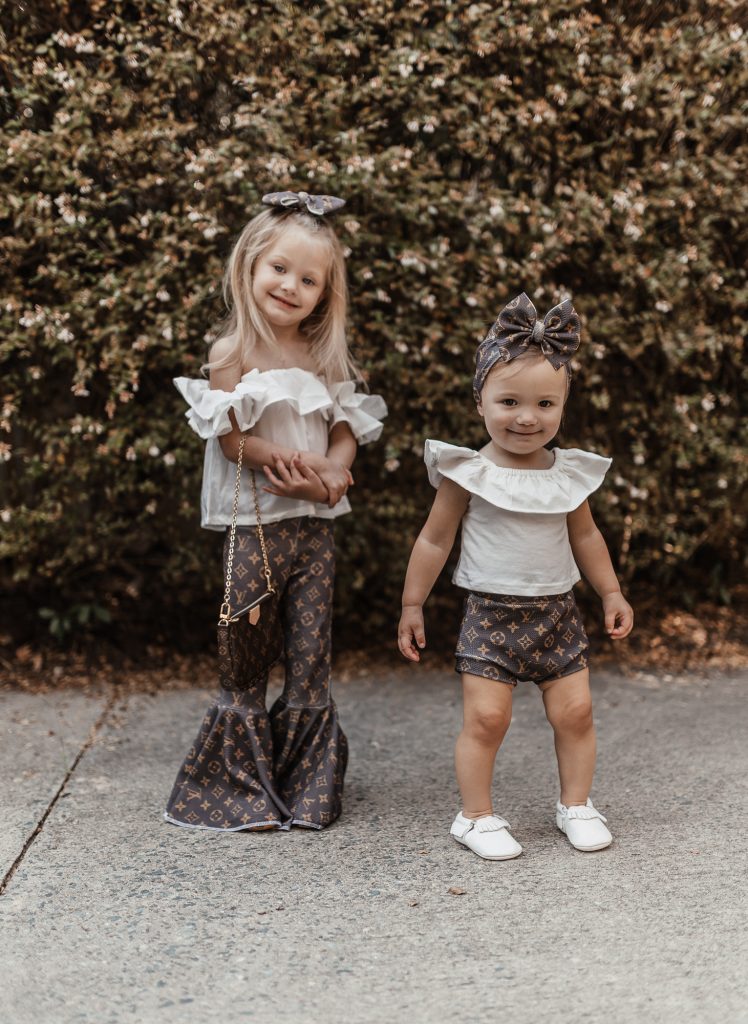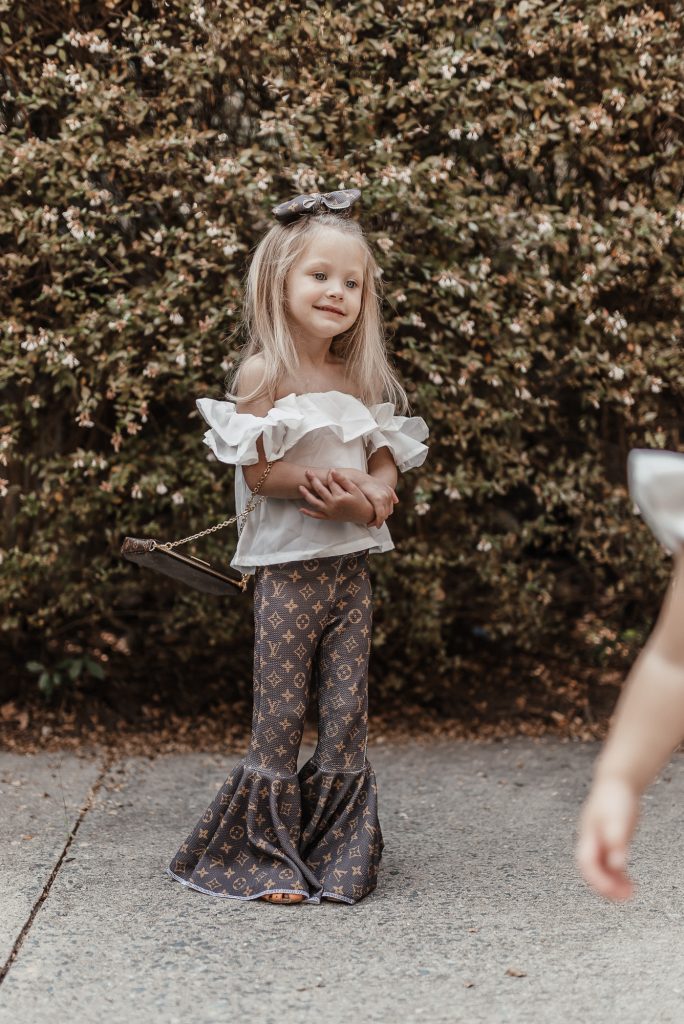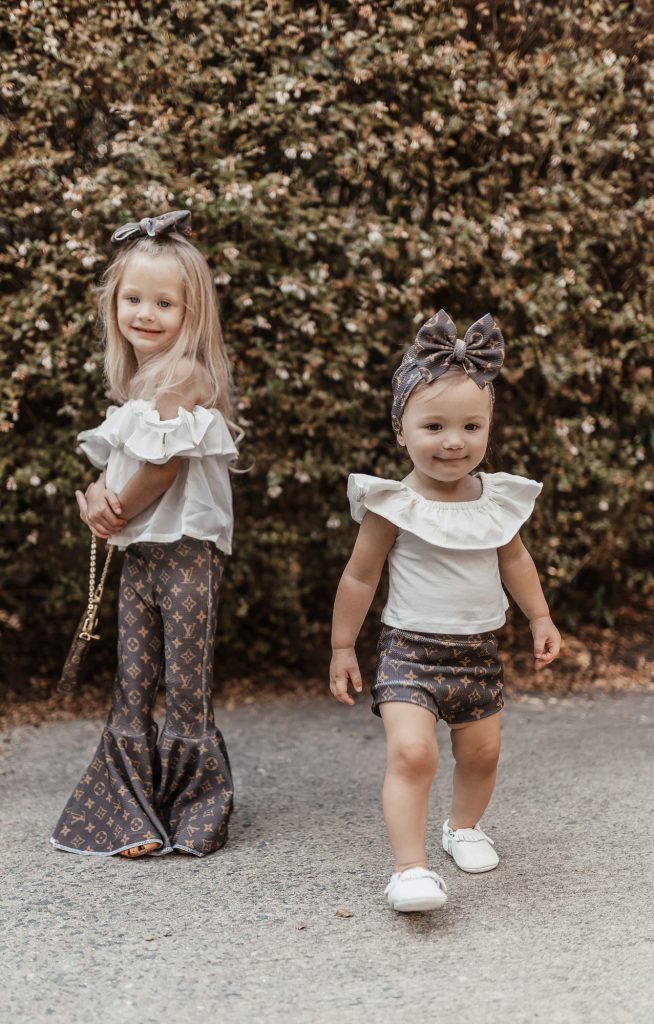 I took off the smallest pouch of my Louis Vuitton Monogram Multi Pochette for Catalina to hold and she was feelin' herself! I'm prepared for her to steal my bags when she's older haha
Their tops are from outfit sets I ordered from Aliexpress. A full review of my recent Aliexpress haul will be on my Youtube channel soon!