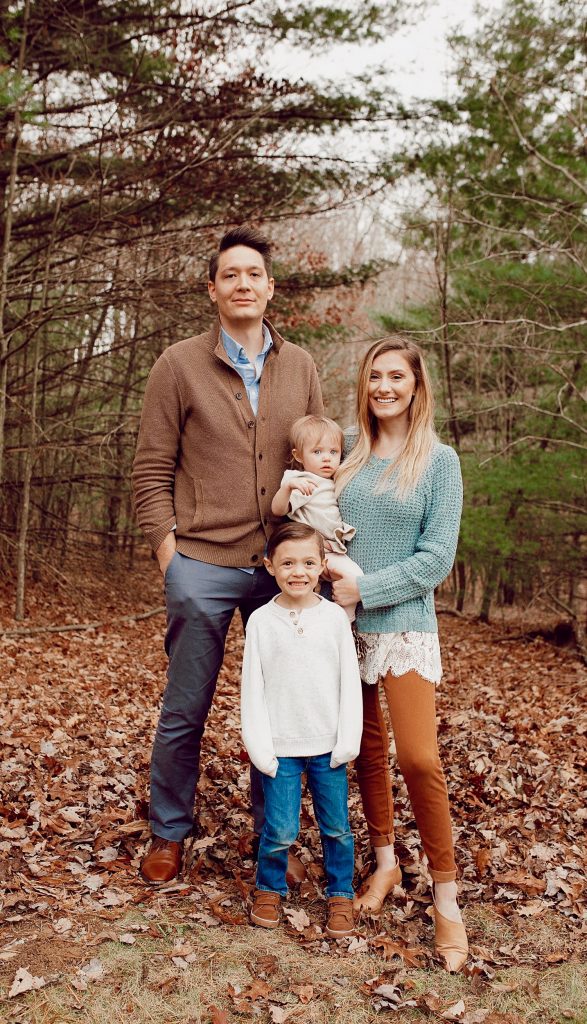 Meet Jessica Linn
---
Hello friends! I'm Jessica, the author, and owner of Babies, Love, & Lattes. I'm a mom to three little people! 8-year-old, Brady, 4-year-old, Catalina, and 1-year old, Rosa. I spend most of my days mommin' it up while my wild nights are spent blogging!
I'm originally from the wild and wonderful hills of West Virginia but decided to go on a crazy adventure with my best friend, a.k.a the husband. We moved to North Carolina and got married in 2012, (one month after I graduated high school)! Oh, and I found out I was pregnant with our first baby that month, oops. 2012 was quite an eventful year!
---
If there's one thing I've learned from these crazy past six years it's that so much can change in such a short amount of time! I went from being a high school student living with my parents to moving to a new state, getting married, and becoming a mom all within two years. Nineteen-year-old Jessica did not adjust well.
While there were a lot of growing pains for the first few years, Joel, (the husband), stuck by me no matter how much of a mess I was.
WHICH BRINGS US TO THE PRESENT…
I've been blogging on my site, Linn Style, for a few years now but my content has always been about fashion and beauty. While fashion and makeup are some of my passions, I'm also a stay-at-home mom.
Let's be real, I rarely have makeup on and am sporting a messy bun 99.99% of the time. I need a place where I can share my real life as a modern mother and that just doesn't mesh with my fashion blog. Even though my approach to fashion is much like my approach to parenting, in that I don't take myself too seriously and don't think ANYONE should, I wanted to put them in separate spaces. That is why I've started Babies, Love, & Lattes! A motherhood and lifestyle blog where we can all figure this whole parenting thing out together!
---
Have a question, an idea for an upcoming post, or an advertising inquiry? I'd LOVE to hear from you! Check out this page to contact me and I'll get back to you as soon as I can.