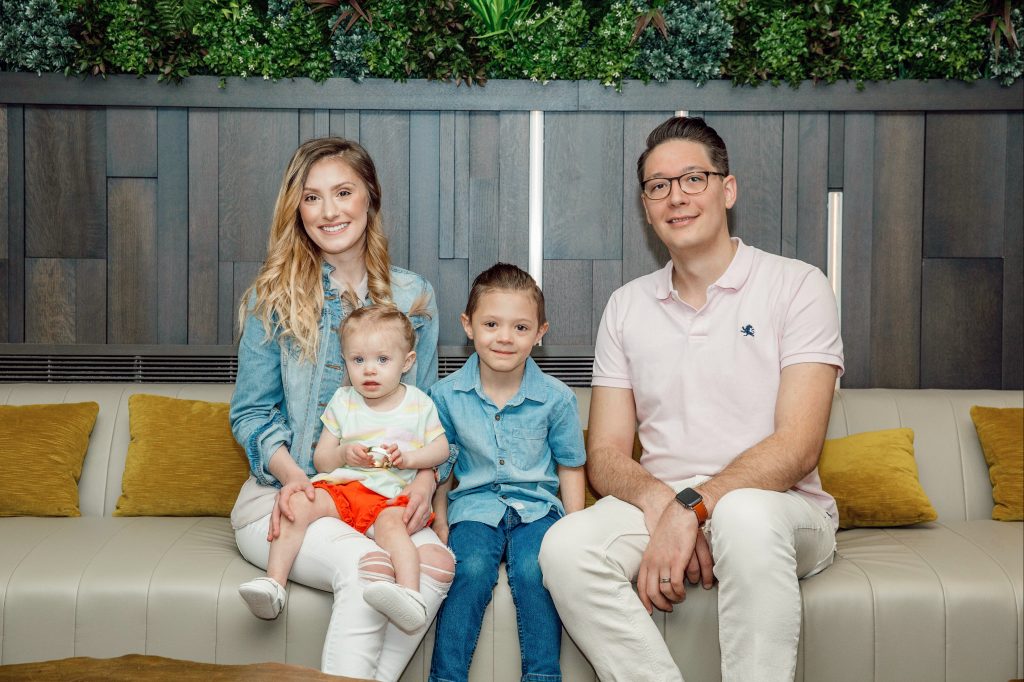 One of my favorite things about blogging is all of the fun experiences it has provided for me and my family! Last summer we were invited to a Durham Bulls baseball game and participated in breaking a world record. I also got to go on a blogger trip to Fayetteville North Carolina, (in a legit party bus)! The list could go on.
This past weekend, the fam and I were invited to do a shoot for the Renaissance Hotel in North Hills Raleigh! I was so worried that the kids would not cooperate but they were amazing!
Catalina was so happy and let me put her down when the photographer took pictures of Joel and me. We also got some delicious Duck Doughnuts and a complimentary stay!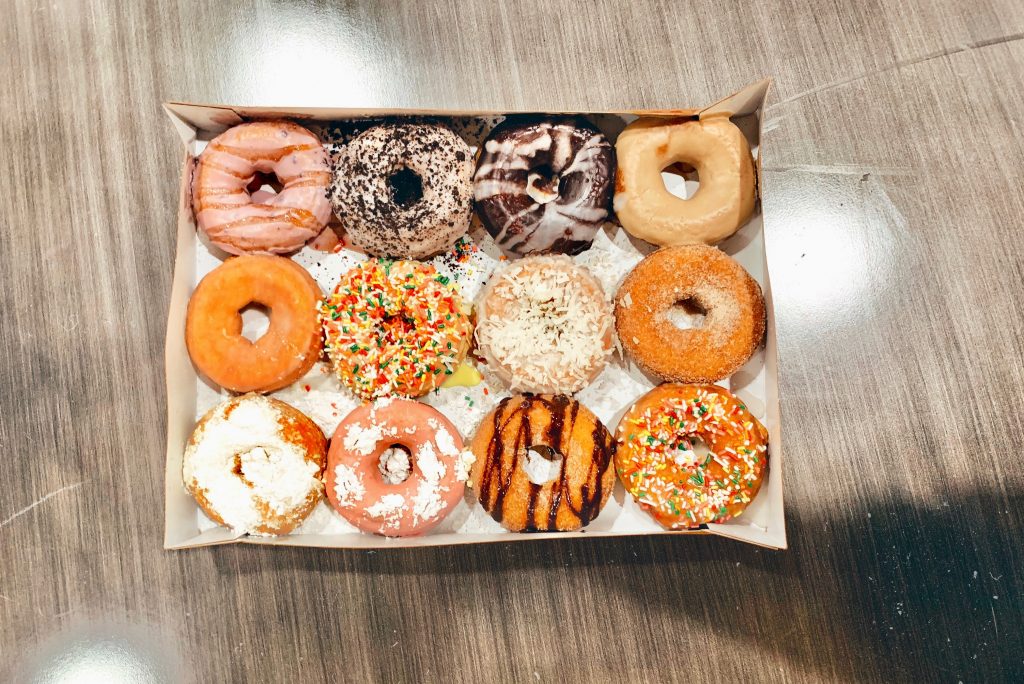 I used to be so shy and insecure, who would have ever thought I would be posting pictures and videos of myself on the internet?! Or emailing and working with big brands?
While I'm definitely not "little miss confidence" over here, I have broken out of my shell so much. All of it is thanks to blogging and this little thing called the internet.
Say what you will about social media and the internet but it has been life changing for me. Don't get me wrong, I have seen the horrible side of social media. Putting myself out there has gotten me some negative attention, so I definitely had to grow thicker skin.
I also know that online abuse will get worse the more my blogs and audience grow. It's a trade-off just like anything in life. My ecology class was obviously about natural processes and ecosystems but I definitely saw the parallels in my everyday life. Literally, everything in life is a trade-off. I've accepted that fact and make every decision with that in mind.
When I think, "what if this whole blogging thing falls through, what will I want to do?" I can never come up with an answer! Because I wouldn't want to be doing anything else. I have a lot of dreams and goals for the future. I want to start a clothing line/boutique someday, write books, flip a house, start a charity, and so many more things! But I want my blogs to always remain constant as a "home base" for all of my projects.
---