Brayden just started preschool this last fall and I am so glad that we chose the school that we did! He was so mad when I decided not to homeschool him, (mamma was not cut out for that)! He pouted about it for days. But after just one week at his school, he loved it! He loves his teachers, classmates, the playground, and everything they do in class.
His teachers seem very practical about everything, especially time-saving tips. I have learned a few things from them as well! Their method for birthday celebrations in class is something I would have never thought of and I think a lot of other teachers and babysitters would like it!
Instead of birthdays, they do "VIP Day." They space the days out, unlike birthdays where one month a bunch of kids have birthdays and other months, none of them do. It helps keep them from cutting into class time too much during the same month.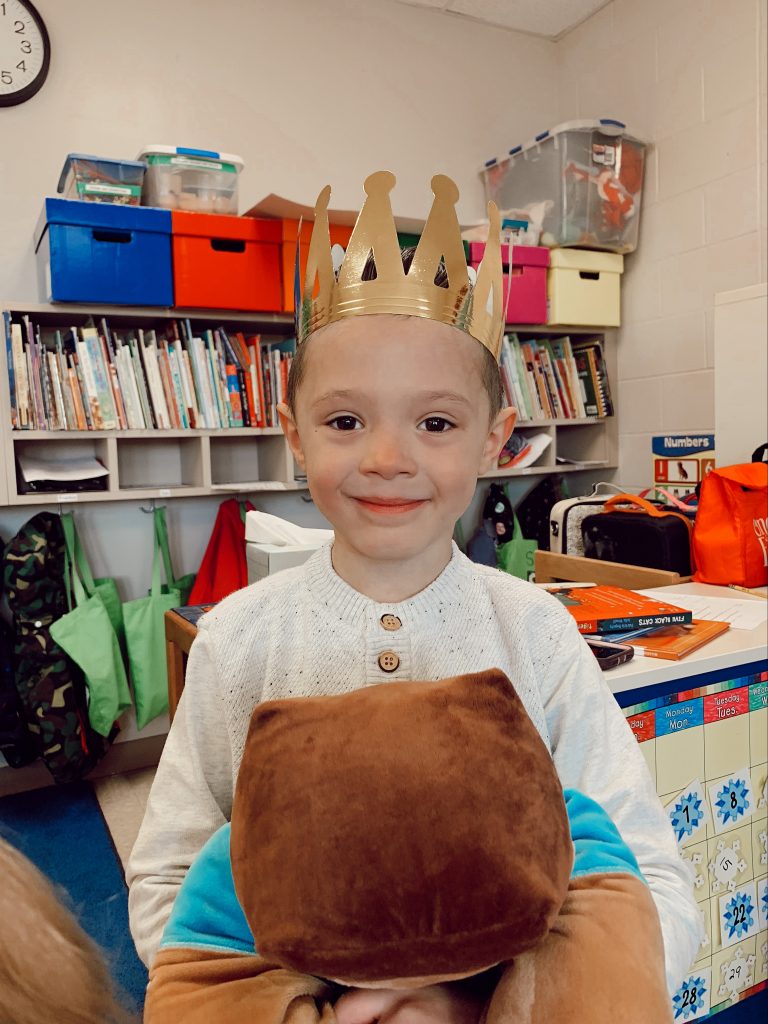 For each kids VIP Day they get to bring in whoever they want, their favorite book, favorite toy, and a snack for the class.
Brayden wanted to bring cupcakes so I found the cutest mini Valentines Day cupcakes and Valentine cookies at Harris Teeter. While he doesn't have a favorite book, (he's all about that screen time), I brought in Five Black Cats which he loves! Of course, one of his favorite toys is his Minecraft Steve plush.
His teachers gave him a crown and read his book to the class. Then they read a short interview they had done with him! Then, Brayden's classmates went around saying something they liked about him. It was so sweet, and Brady is apparently a social butterfly.
As for who he wanted to bring, of course he wanted to bring his uncle! His uncle, (my brother), is only two years older than Brayden haha! My parent decided to start over when I was 17.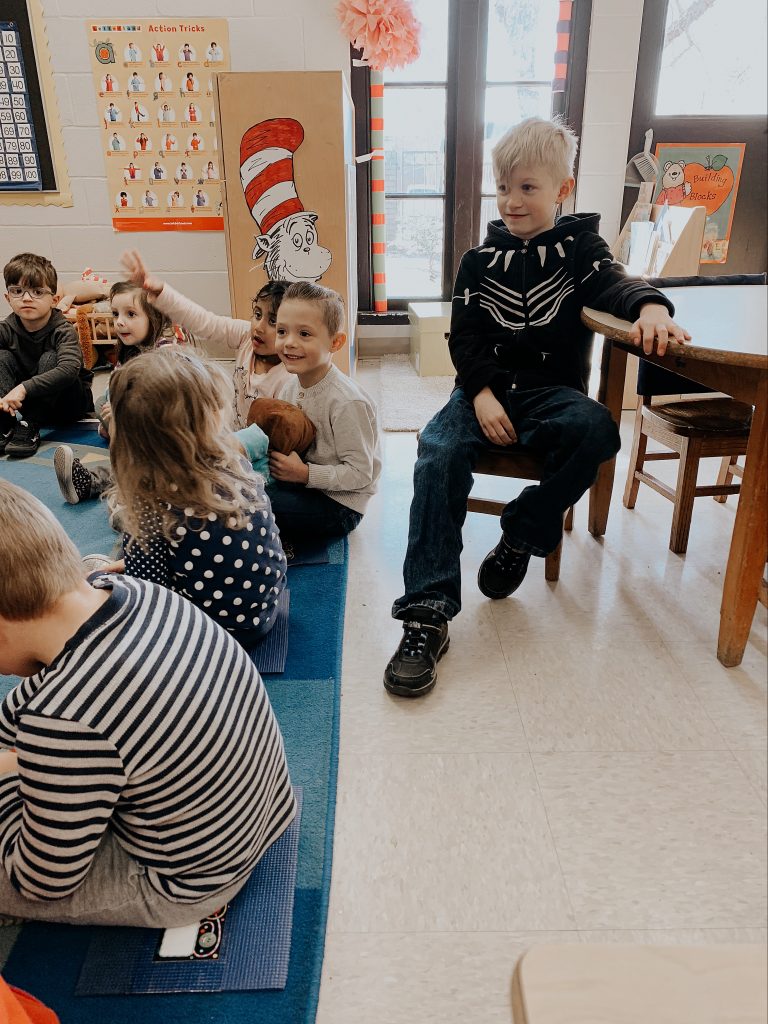 I thought VIP Day was such a fun way to make a kid feel special at school while also keeping on track with class each month! Brayden is still talking about it!
---