We're looking to buy a house this year and a yard is 100% necessary! We've never had a yard before with apartment and townhome living and now that we will have three kids this year, we thought it was time to finally focus on having a backyard, (even though we hate yard work)!
We really want to get the kids a playhouse but don't want it to be an eyesore so I scoured the internet and found some outdoor playhouses that are cute or could be even cuter with a little makeover!
While I think this little house is adorable as is, I've seen some really cool makeovers for this playhouse! This house is great for smaller kids but it looks my 7 year old would barely fit so I think we'll need something a bit bigger.
$199 at Walmart // 39.13 x 39.13 x 55.31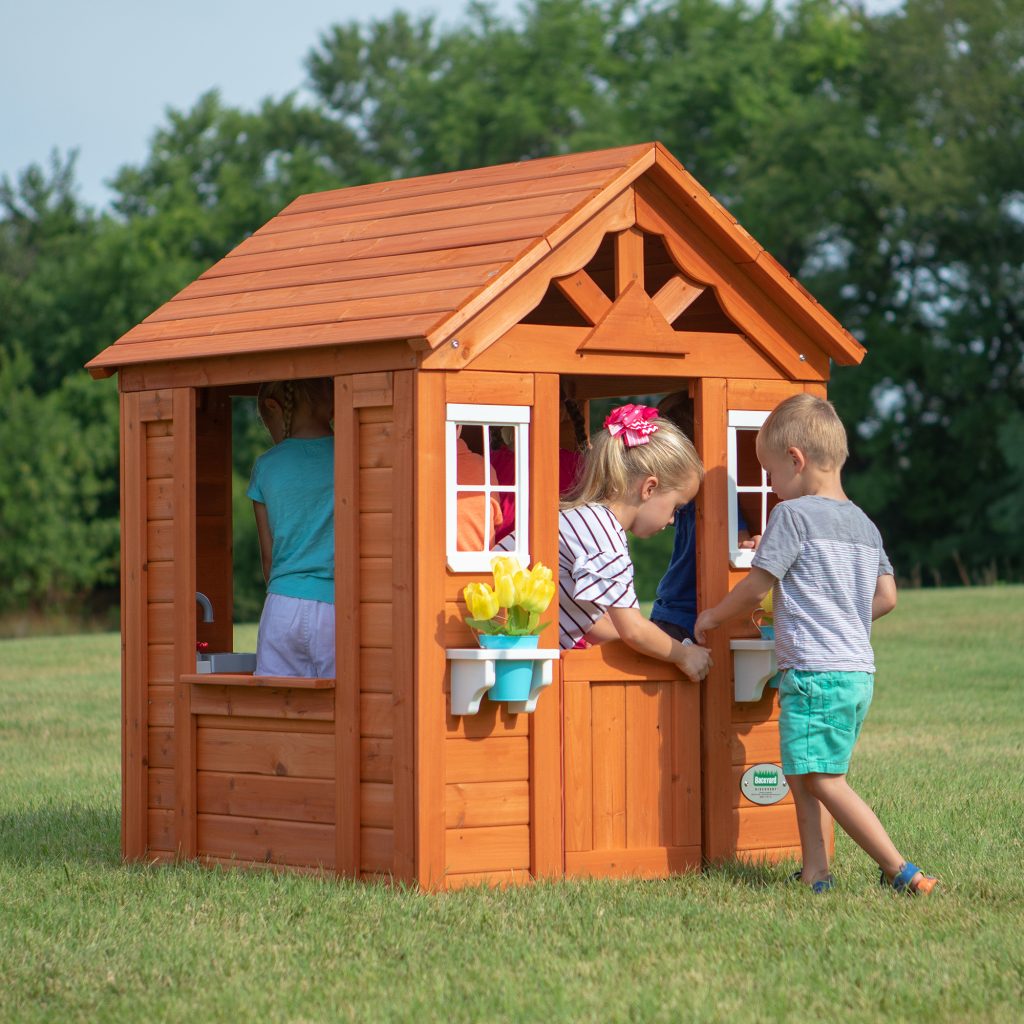 My kids always play with this when they see it at Target and it's always filled with other kids.
$299 at Target // 53.3 inches x 54.3 inches x 57.4 inches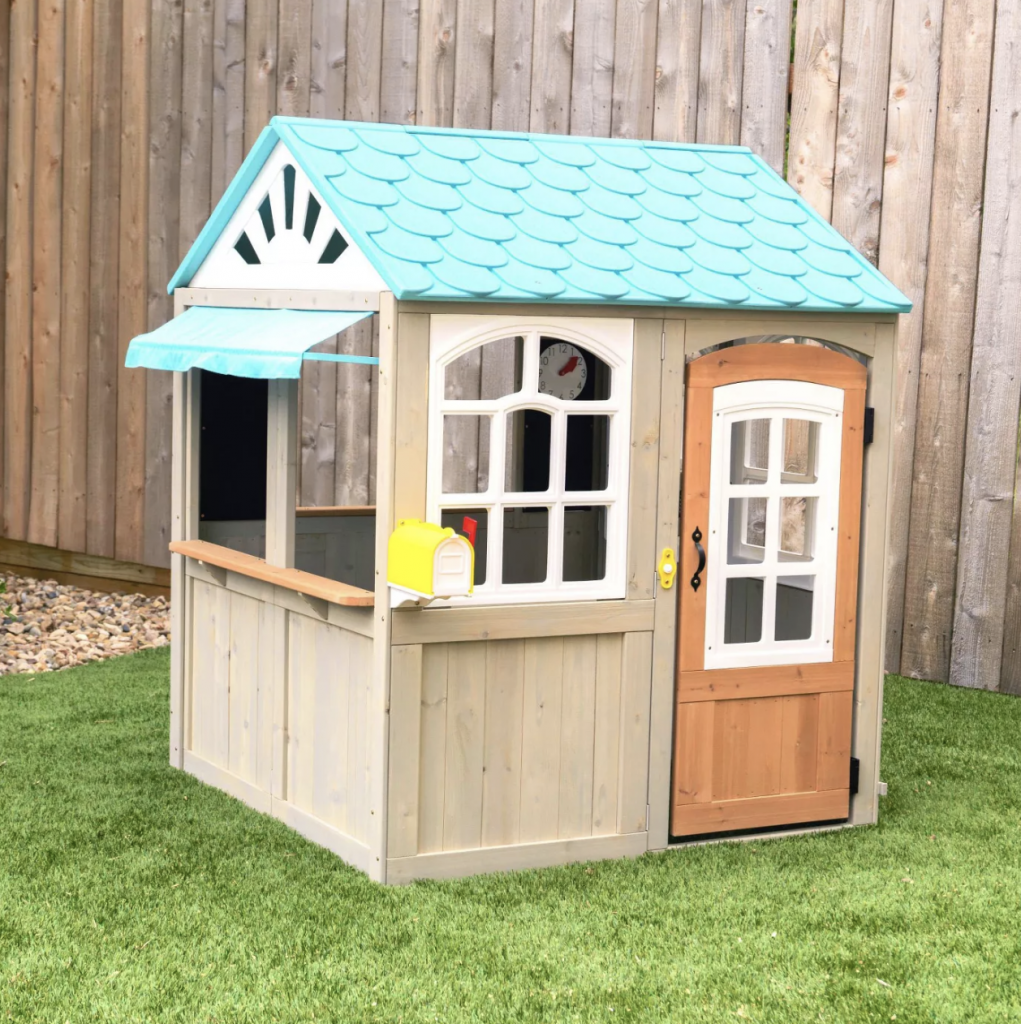 The little details on this playhouse are so cute! It has a toy kitchen, outdoor chalkboard, mailbox, and flowerbox!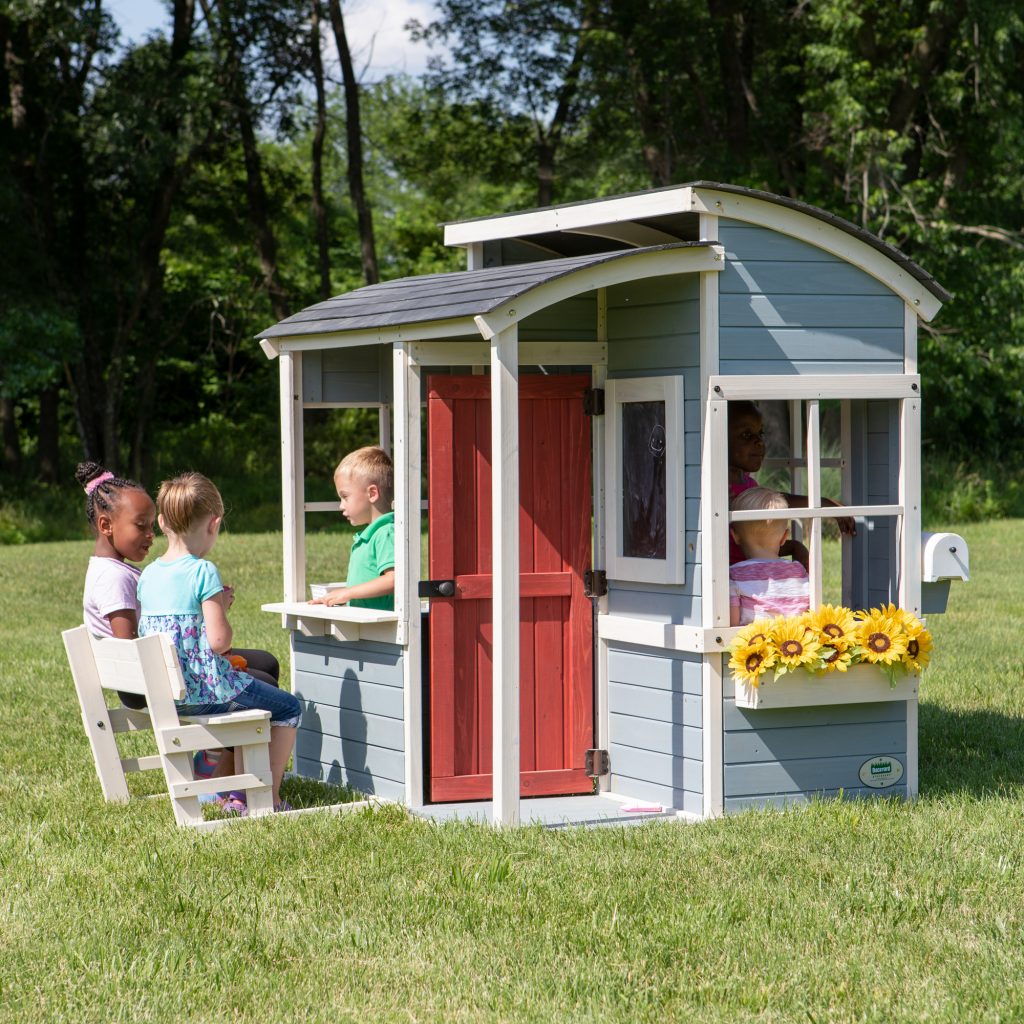 This little house is one of my favorites at this price range and could be even cuter with some paint and decorations. Assembly also looks like a breeze with its pre-assembled folding walls and roof!
$399 at Walmart // 59.50 x 51.60 x 79.00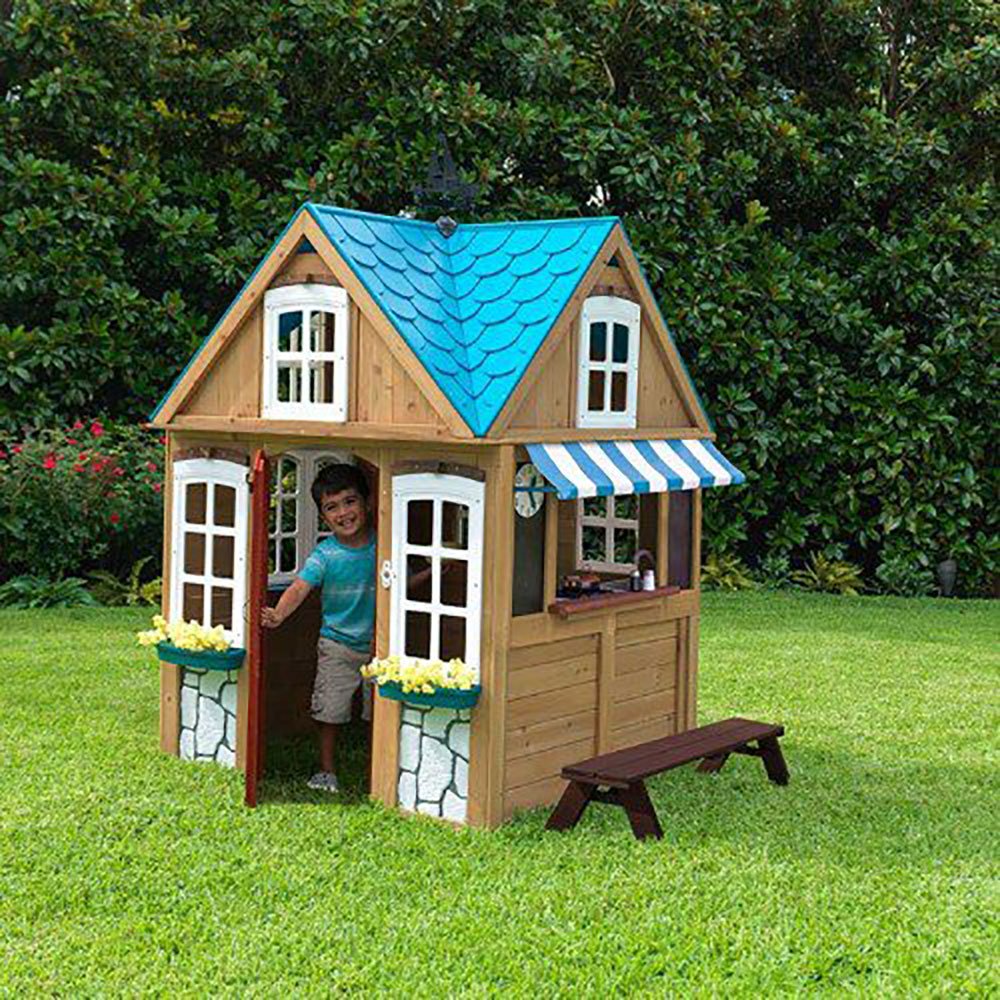 This playhouse looks slightly more spacious than the previous ones and is recommended from ages 24 months to 10 years old. So this might be big enough for my 7 year old to play in with his siblings. I also love that it has a ringing doorbell and a wooden roof!
$499.99 on Amazon // 51.5 x 44 x 108 inches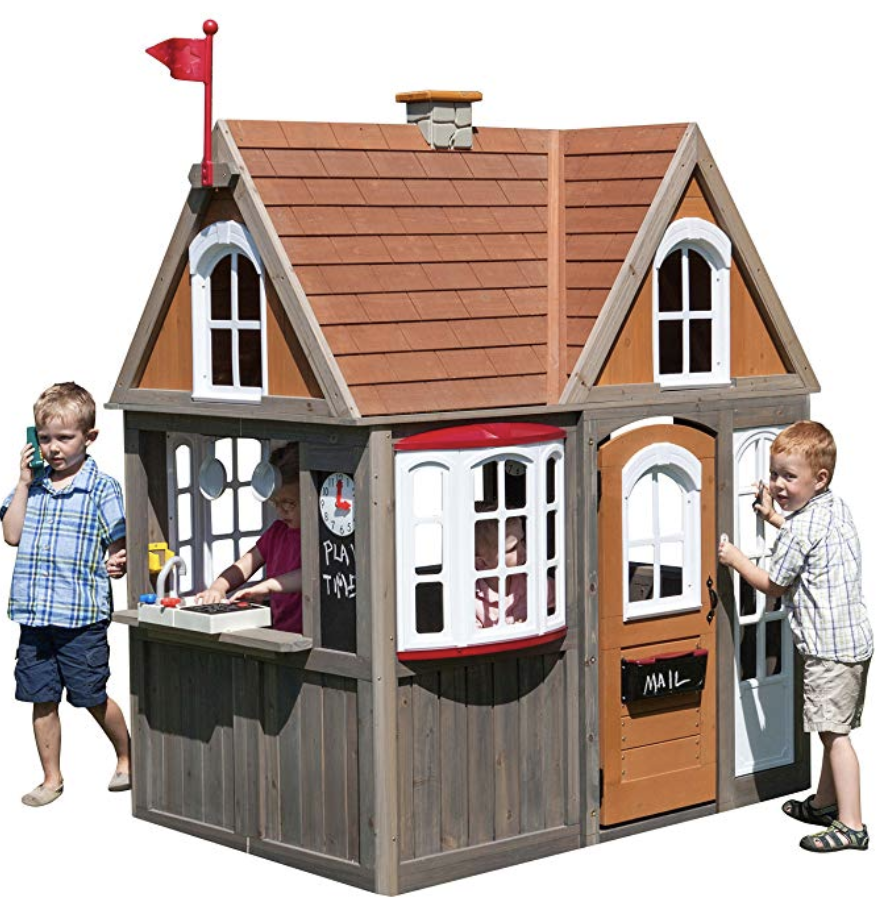 $725 on Amazon // 110″ x 67″ x 87"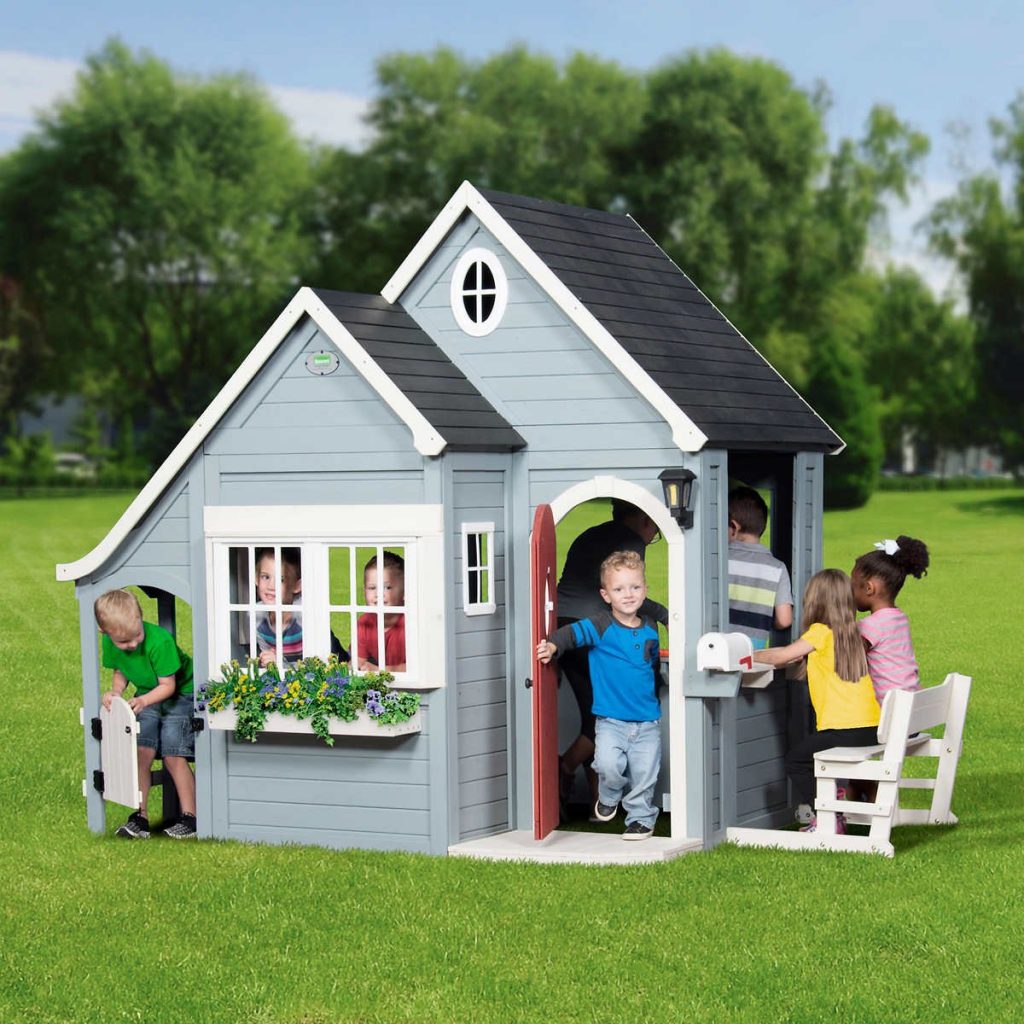 Are they not adorable playhouses?! I thought I'd end this post with some inspiration on how you could give these playhouses fun makeovers!