We just celebrated Brady's 6th birthday last week and decided to give him a "big kid" bed he's been wanting. We have rapidly outgrown our townhome since having Catalina so we needed to free up some space in the kids' room. His previous bed took up so much room and made the area feel cluttered and small.
We designated a little cubby area to be "his room" and he loves it! This space was so crowded but the loft bed makes everything look more open and spacious.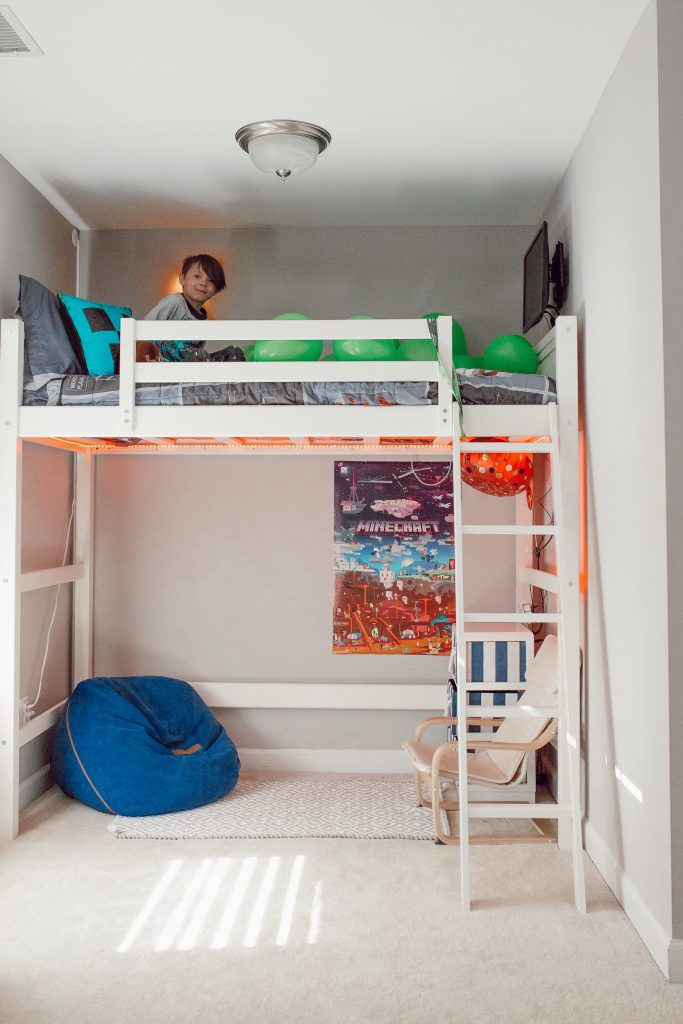 I wanted the underside of his bed to feel like a cool hangout so we laid down a small gray and white area rug from Target, and set up a bean bag chair and dresser.
Joel went crazy and added lighting strips on the underside of the loft bed and a small t.v. on top…. As if our child needs any more screen time.
Of course we had to add the Minecraft merch!
We ordered the loft bed from Walmart for only $200, which is a fraction of the price of other loft beds we looked at! The Minecraft bedding and pillows, rug, and bean bag chair are from Target. And the cute navy and white dresser is from Homegoods!