Even though Catalina is my second baby, it was my first time picking out a stroller that I wanted. I had my sights set on a Rachel Zoe stroller but it was small and pricey! Joel wanted something bigger that both kids could sit in, (I think the price was the main reason ;)).
He showed me the Britax B-Ready stroller and I really liked the way it looks. A lot of highly functional baby gear can be ugly! So I was happy to see a very utilitarian stroller that is also stylish. It was also much more affordable than other strollers I liked. Of course, I quickly agreed that a bigger stroller made sense, but now I regret it…
Let's start with the pros in this review!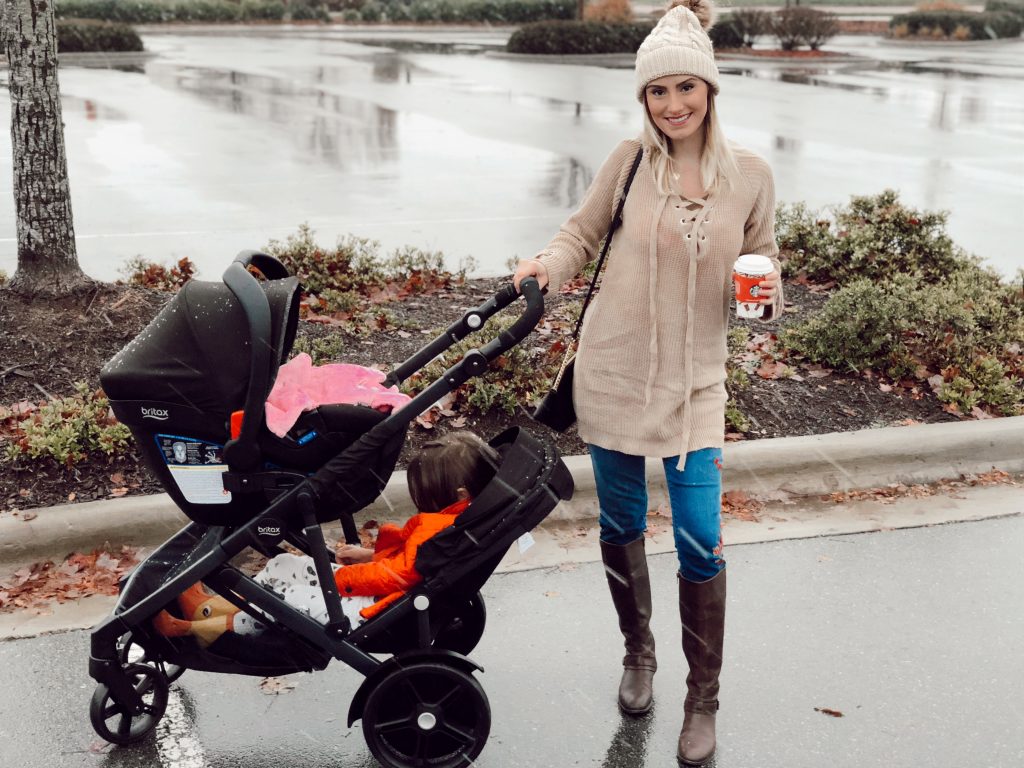 Pros:
Plenty of room for both kids! Heck, my 5-year-old fits in the lower seat perfectly. When he's tired of walking, he hops in the lower seat with his tablet and chills.
The wheels are big enough for most terrains.
A lot of storage space if you are out shopping.
A lot of different add-ons available. I need to order the cup holders!
The add-ons are a click & go system making them very easy to adjust.
It is compatible with the Britax B-Safe 35 Elite car seat I have.
There are adapters to make it compatible with other major infant car seat brands.
There are multiple seating positions depending on what add-ons you get.
Large canopy.
Seats can be inclined to various positions.
Parking Break.
Cons:
This thing is MASSIVE!
It's difficult to navigate through small stores.
It is extremely difficult for me to load and unload by myself.
The Britax B-Ready stroller is not a bad stroller by any means! It is amazing quality and does the job well. It's just very difficult to use if you're not my giant 6'5 husband!