When I found out I was pregnant with Catalina, I was adamant that I wanted the most stylish of every baby product. I searched for the perfect high chair and while I found many that I thought looked nice I could not justify spending $200+ on a chair!
After months of looking at high chairs, we took a trip to IKEA for some furniture we needed. We came across the same high chair that we had for my son which never even crossed my mind. I finally decided to save the money and buy the $20 high chair instead of the $200 high chair. Let me tell you, I am SO glad I did! This is the best most affordable high chair! It has been through everything and is still going strong. It is soooo easy to clean and we have even traveled with it since assembly and disassembly are so easy. I don't think I will ever buy a different highchair!
The design of the ANTILOP chair is very simplistic and modern so it will look great in your kitchen. The high chair itself is only $17.99 but is available with a tray for $22.99!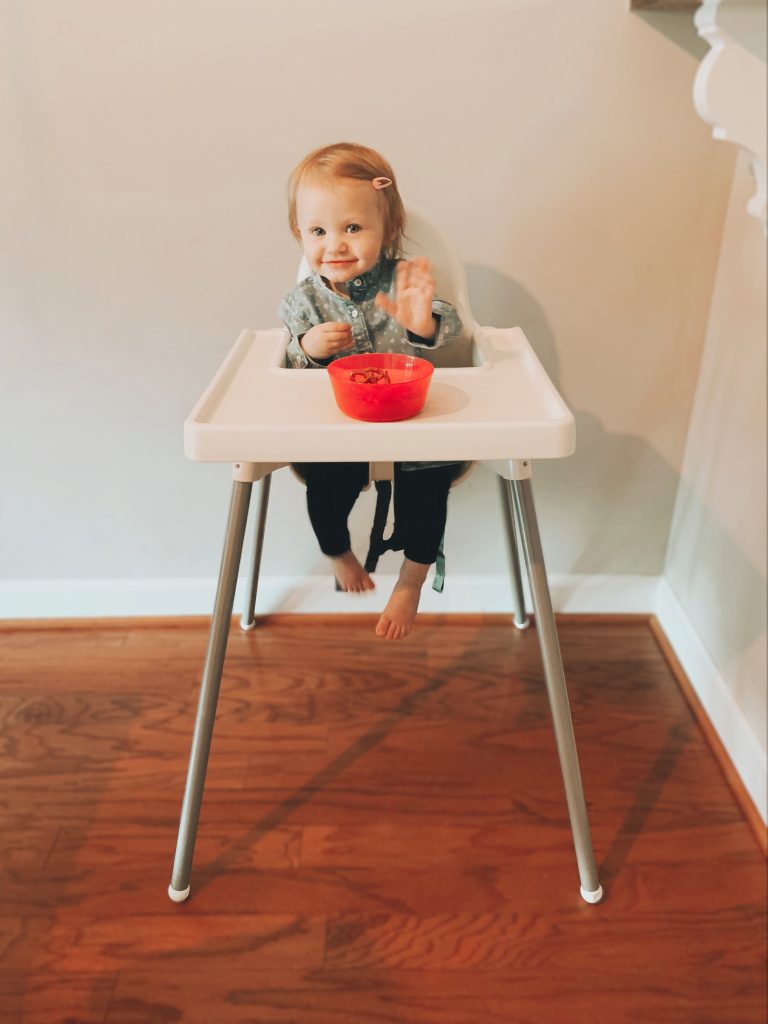 For smaller babies, I highly recommend the KLÄMMIG support pillow and cover. The pillow is inflatable so it can be adjusted to desired firmness and can be deflated for travel. The cover attaches the cushion to the highchair and is removable and machine washable.
The only negative comment I have seen about the ANTILOP is that the belt buckle is difficult to click in place. I do agree with this. I have pinched myself with it before, (resulting in some colorful language, ya know, setting a good example for my children), but it feels very sturdy and I know the belt will hold my baby in place. Homegirl immediately tries to stand as soon as she decides she's done eating but the belt keeps the little diva in her seat.
Pros:
Lightweight
Easy to assemble and disassemble
Easy to clean
Sleek & modern design
Safety belt
Cons:
Safety belt can be difficult
You don't need to spend a ton of money for high quality and stylish baby gear! That is something I've been learning so much lately. I am someone who gets caught up in wanting nice things and let's be real, most of the time when we want something expensive it's just to impress people. I'm making it a goal of mine to no longer care about impressing people. Now I'm actually making much smarter financial decisions haha!
Looking to save money on a breast pump? Check out my review of the Spectra S2!