Children's books can get expensive especially if you're trying to grow a home library for your children. While high-quality books are worth the investment, you don't have to break the bank to curate a home library for your kids. Here is why you should build a home library and where you can find cheap or free kids' books to do it on a budget!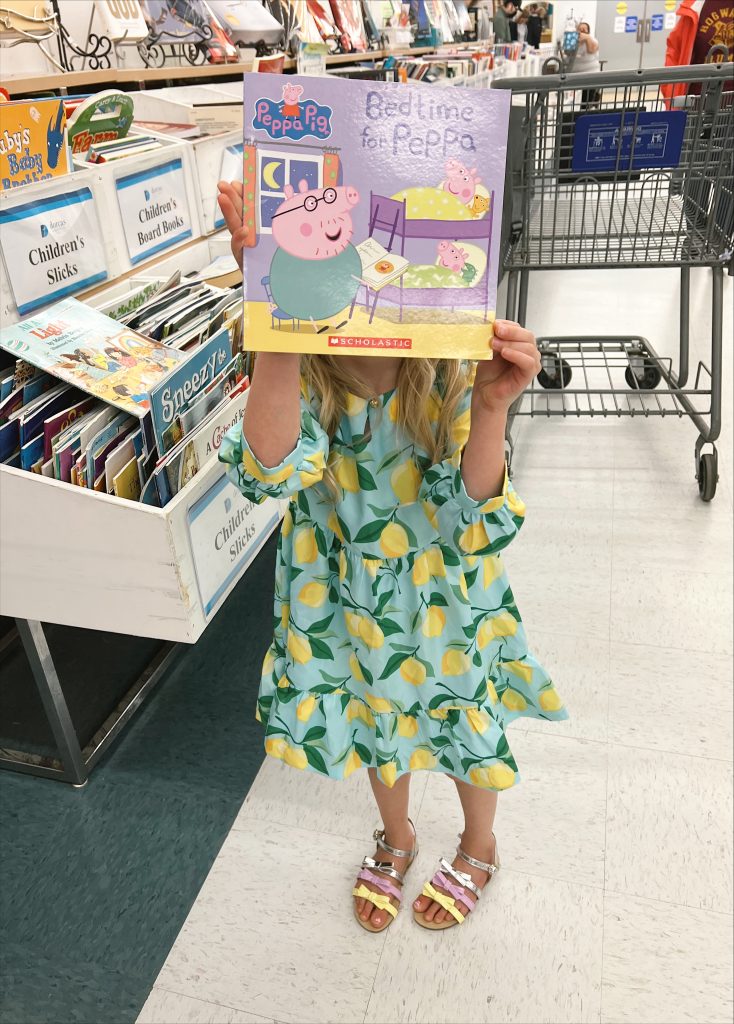 Why grow your children's library?
Of course, you can always check out books at the library for free but there is something special about growing your own collection that your kids can read over and over again and continue to add to. I started collecting my favorite books as a pre-teen, and now I have the whole Royal Diaries collection I'm going to start reading to my kids.
What are the benefits of reading for kids?
Studies have shown that reading to kids and encouraging them to read by themselves improves their vocabulary, helps them perform better academically, and teaches them empathy, imagination, and how the world work. Basically, all the reasons reading is good for us as adults too!
The Best Places To Find Cheap Or Free Children's Books To Build A Home Library
Thrift or consignment
I get a lot of my kids' books from local thrift stores. Out favorite is Dorcas Ministries if you are near Cary, North Carolina. Their books are usually all $.50 for paperback and $1.00 for hardback. More desirable books are very rarely above $2-$3. I just found two Dear America Diaries for $2 each for Brayden to read. My kids each pick out a book they want every time we go and they have so much fun that only costs me like $3! Another place I like to get children's books (and tons of cute kids' clothes) is the Kids Everywear Consignment Events here in North Carolina. Be sure to check out your local thrift stores and look for consignment events!
The Dolly Parton Imagination Library
If you have a child under five years old and are in an eligible city then I definitely recommend signing them up for Dolly Parton's Imagination Library! I signed my daughter up when she was a baby and we get a book every month for free. It's also something fun the kids can look forward to. We just got Old Rock is Not Boring and I think I enjoyed it even more than the kids did.
some of our favorites we've gotten:

Amazon Used Books
When you find a book you want to add to your child's library, be sure to check the used options if there are any available! When I buy any book I choose the used option to get the lowest price. It will also tell you the condition of the book.

Garage sales
Garage sales are one of the cheapest ways to buy books. At garage sales, people are usually just trying to get rid of as much clutter as they can so prices are really low and often negotiable. I once had a yard sale and let someone take the stuff they wanted for free because I didn't have any change for their $20.
Library Sales
Check in with your local libraries to see if they are having any sales. Some libraries will sell older books to make room for new ones and you can buy them for insanely cheap.
Book Fair
Books fairs aren't the cheapest option but I've found that there are some pretty affordable books available and it's only once a year so it's okay to splurge a little.
There are so many used book sets and collections!

HomeGoods, TJMaxx, Ollies
Pretty much any overstock store! I have gotten tons of kids' books from TJMaxx. They're always new and marked down.
Ask for books as birthday and baby shower gifts
My sister-in-law requested books instead of gifts for her baby shower so that she could start her baby's library and I thought it was such a cute idea! Ask for books for birthday parties and showers, and especially for baby's first Christmas since they usually can't play with toys yet anyways.
Some Must-Have Books For Your Children's Home Library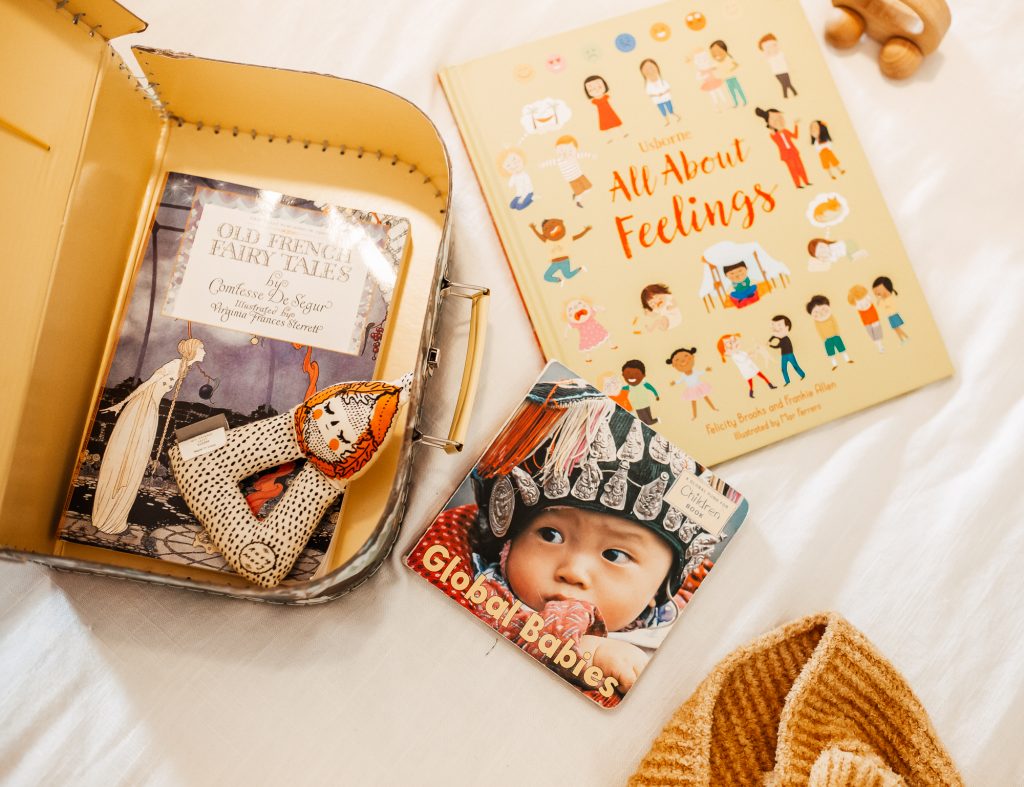 My two year old has loved the Global Babies book since she was a baby. She gets so excited seeing the babies' faces and she has started being able to say what they're doing. Faces are fascinating to toddlers and babies and seeing faces is beneficial for their brain development. I love how babies love looking at other babies!
Let's be honest, I mainly bought this book for the cover. It's such a beautiful book and the stories are so cute. My four year old loves hearing the stories.

Books About Feelings and Consent
Teaching kids about feelings and consent in a positive way is so important and it can be difficult to know when and how to explain some subjects so I love that there are so many children's books available that makes the difficult conversations easier and age appropriate.

I may be biased because these were my favorite books as a pre-teen but I still think they're so fun and am excited to read them to my kids and have Brayden read them for school. They make history lessons a little more fun!

Read Along Records
My sister-in-law has a lot of these read along records and Brayden loves listening to them and looking at the books with his cousin. I just picked up a record player so I got him some of his own read along records.

Another series I'm very fond of because of nostalgia. I did not read the books growing up but my mom loved the show so I watched a ton of Little House on The Prairie growing up so it's kind of a comfort series for me. I just started reading them to my kids at night.