My kids have iPads. I know it can be a controversial topic. Some of us are very against screen time while some of us rely on it too much. I think most things in moderation are okay and even beneficial but I'm still trying to find the right balance for my kids' relationships with technology. Technology is a huge part of our lives now and will be a huge part of our kids' lives. Their education and careers will involve technology to some extent, especially with remote schooling and work being very prevalent. If you're like me and allow your kids to use iPads, or you just want a cute-ass iPad case for yourself then I've got some for you!
These iPad cases are not only cute but they're protective as well!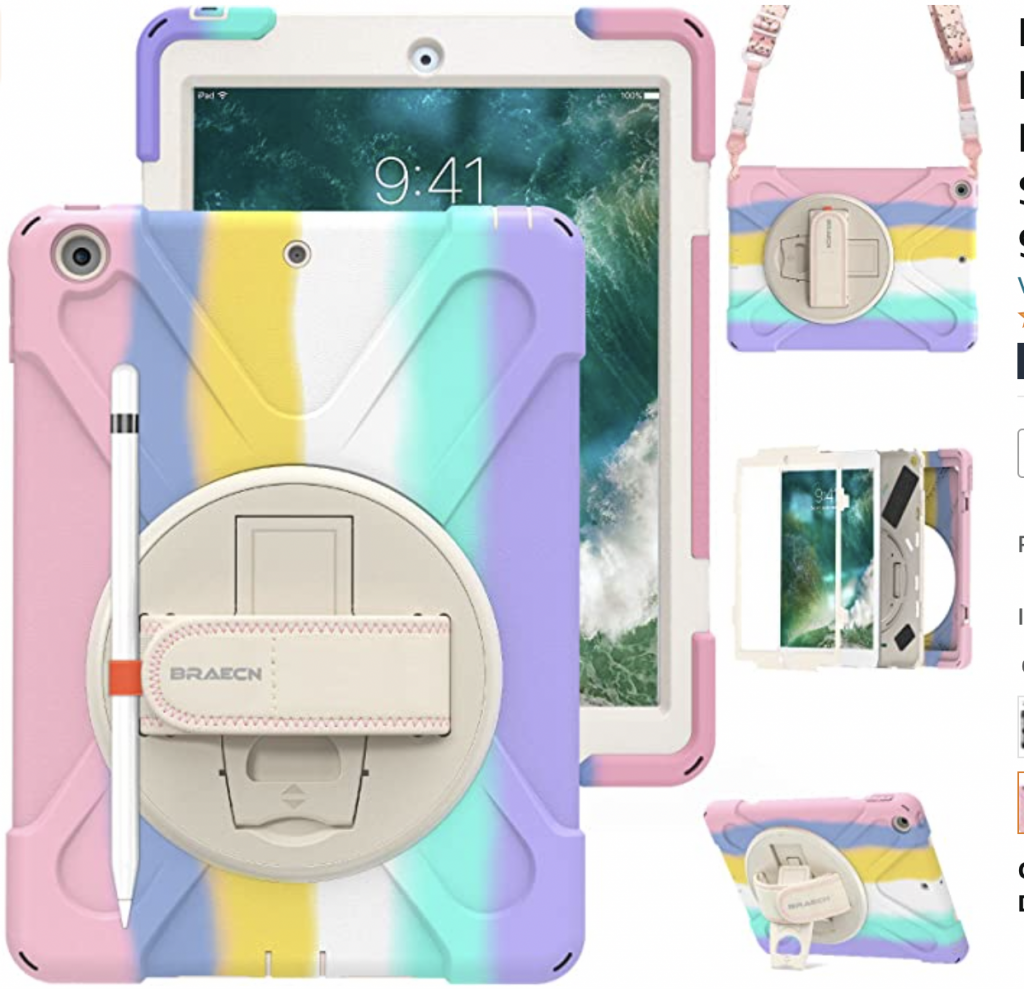 Catalina has this case and it is so durable! I also love the colors as well. It has a little strap to help kids hold it in their little hands as well as a removable strap so they can wear it around their necks in case they drop it. There is also a little stand that to prop it up and a stylus holder.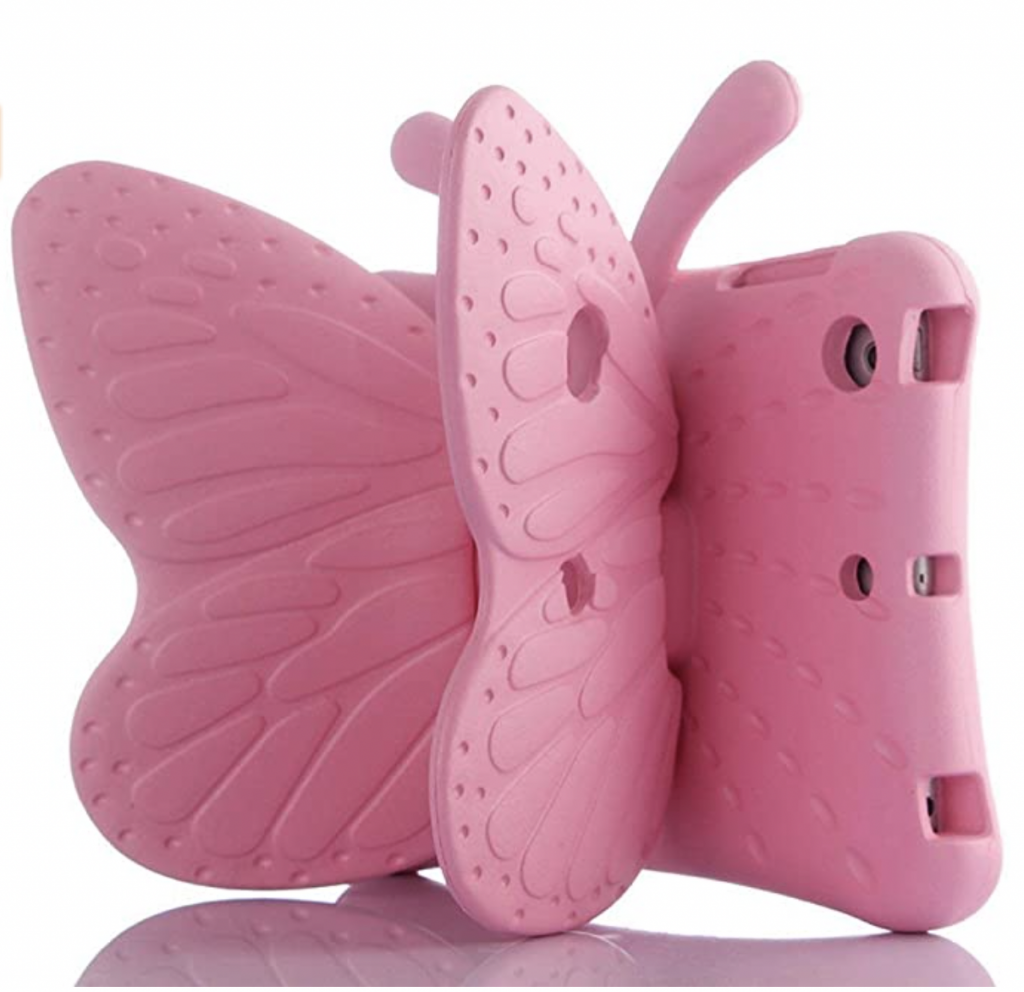 This butterfly iPad case is the cutest! It can be propped up with the wings and it's made of thick foam for impact protection because we know kids drop stuff! It is available in multiple colors.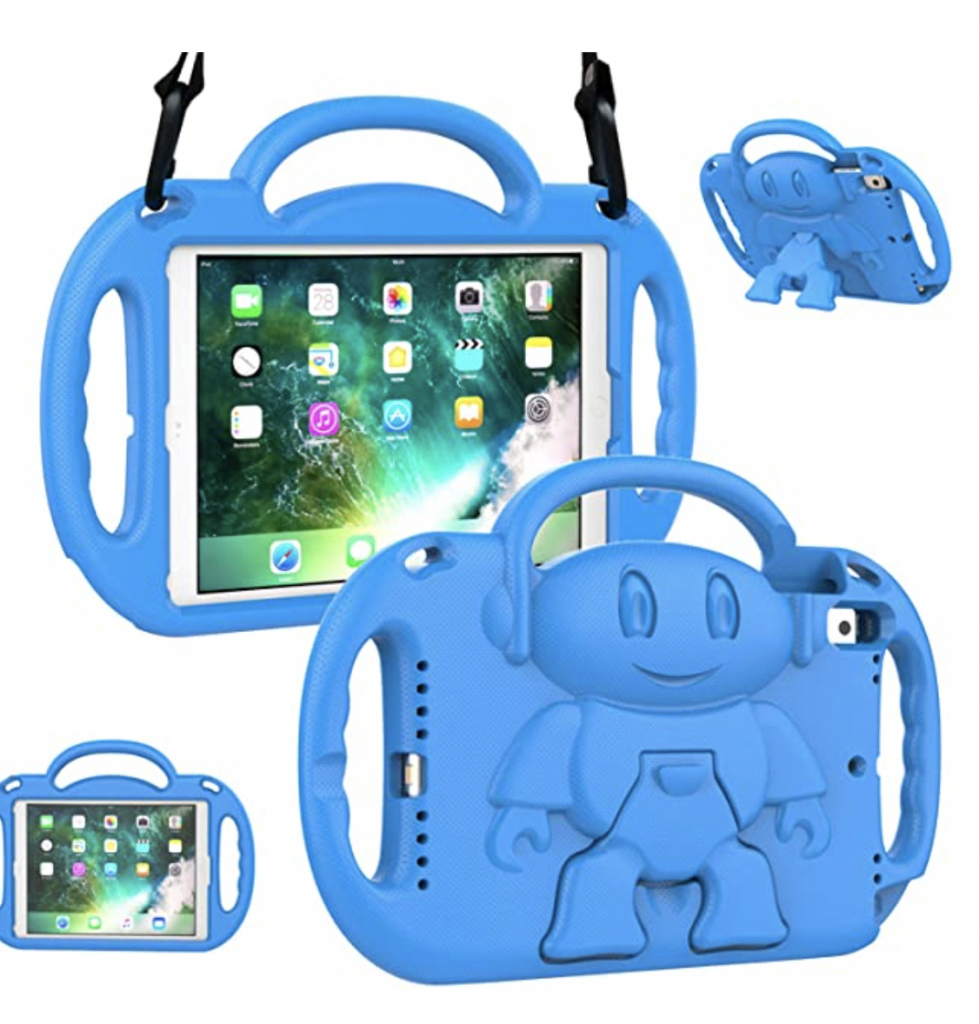 This little robot case is so cute and available in a variety of colors. It has handles on each side and a removable neck strap. The legs pull out to prop it up.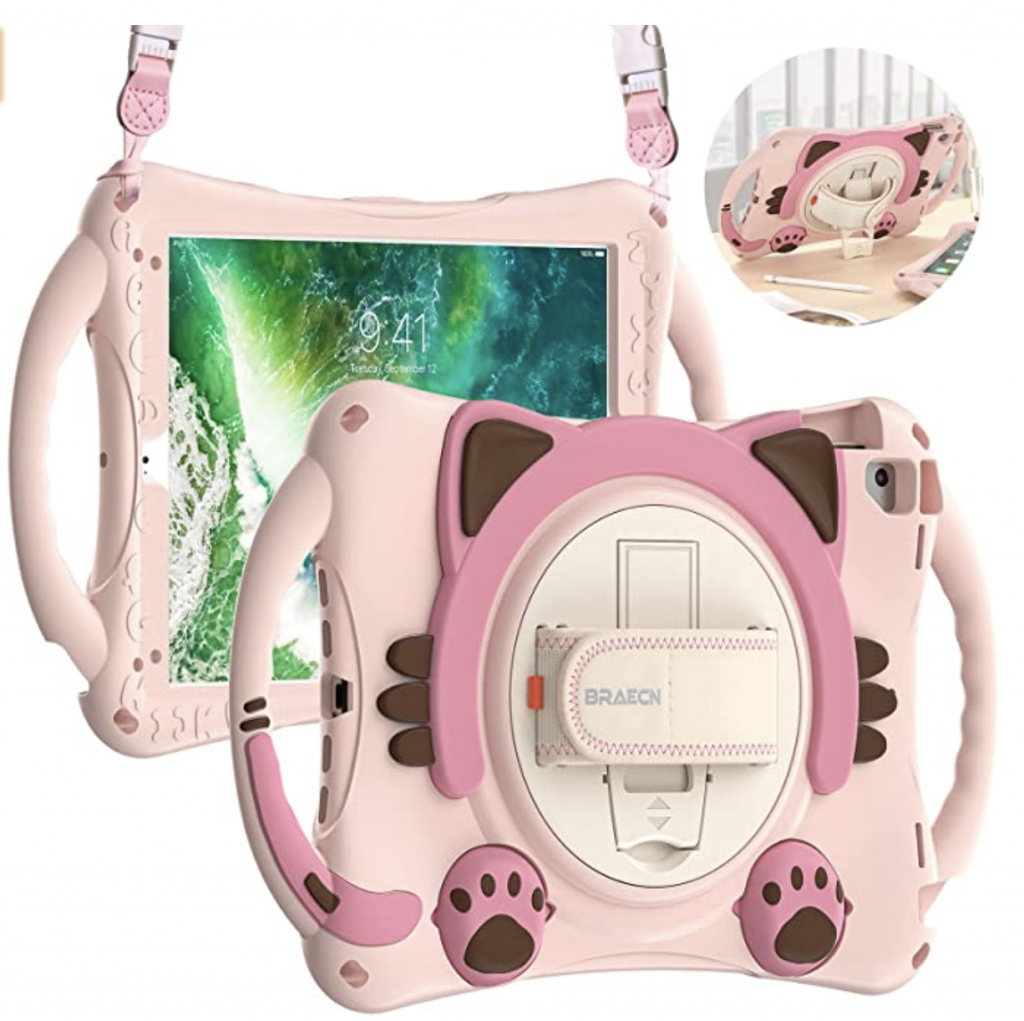 Look at the cute little paws and whickers on this case!