Two weeks after we sold our house and moved into a third-floor apartment, we found out we were having a third kid. Joel wanted to find an easy way to get all of the kids and our stuff to the car easily, (thank goodness there is an elevator in our building). He ordered the Jeep Wrangler Stroller Wagon right before Rosa was born and it has made coming and going so much easier!
This wagon is big enough to put Brayden (7), Catalina (2), and Rosa's car seat. I can also fit my diaper bag and other stuff under the car seat. Even though the Jeep wagon is huge, I'm still able to fold it up, unfold it, and lift it into the trunk.
It is so easy to fold and unfold (auto-lock design)! It holds up to 110 lbs. SO easily holds all the kids and our stuff. This has made apartment living with kids easier!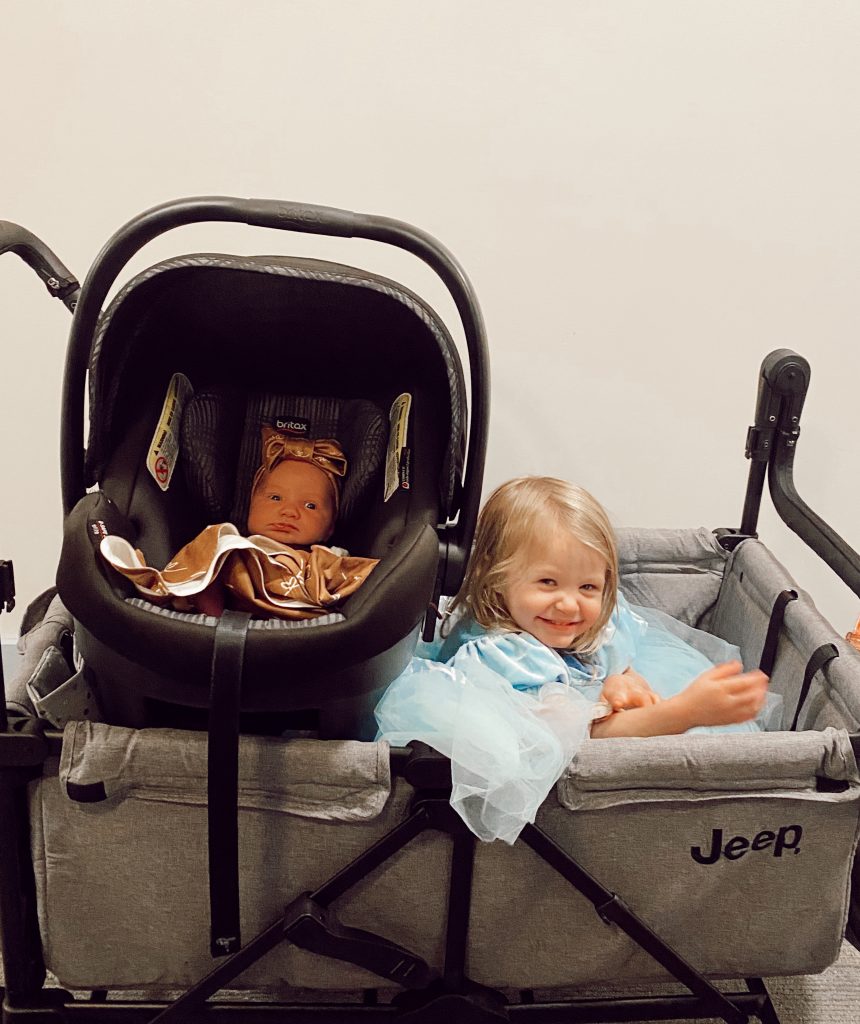 Features:
Three ways to ride:
Car Seat Mode, (attach infant car seat with adapter).
Stroller Mode, (Two 5-point safety harness seats. One on each side).
Wagon Mode, (For hauling).
Adjustable handlebars on both sides for pushing and pulling.
Swivel front wheels for easy turning.
All-terrain airless tires.
Back wheel suspension with a step on/off parking brake.
Removable UV blocking canopy and roll down shades.
Cup holder and multiple storage pockets.
Size:
Weight– 45.5 lbs.
Dimensions overall: 6 inches (H) x 29 inches (W) x 45 inches (D).
Dimensions collapsed: 38 inches (H) x 29 inches (W) x 24 inches (D).
Open With Canopy: 45"L x 29"W x 35"H |
Front Wheel Diameter: 8 inches.
Rear Wheel Diameter: 12 inches